Teething is a stage that every child goes through, some start teething as early as 6 months old while other get teeth after a year. Parents dread teething as much as they look forward to it. Babies become very irritable during this stage as their gums get swollen and irritate them, they may also get their tummies upset and refuse to eat anything if they are in pain. During this stage, babies love to chew on their toys and that is why they are given teethers. As soon as parents feel a little hardness on their child gums, they give them teethers to sooth them. Every baby is different and may want a different toy. Some teethers can be chilled so that the coolness can provide relief to tender gums and others such as the Sophie giraffe teether is preferred by parents because it has lots of parts that the baby can chew on.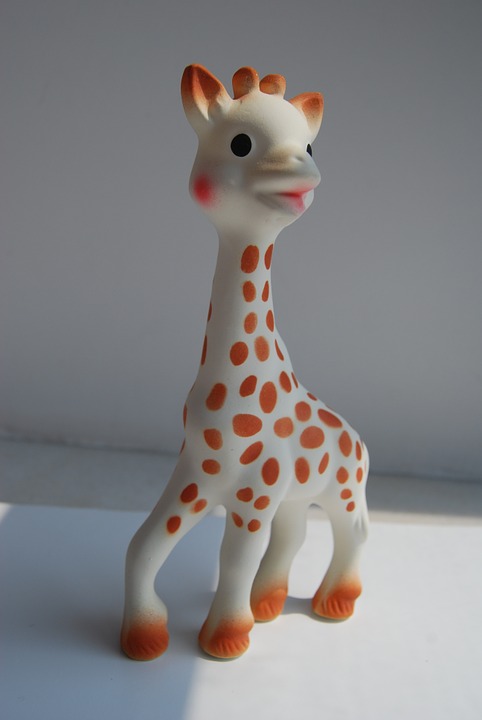 Babies also use teethers when they are not teething as munching is part of a child's development. Children become aware of their mouth when that move their tongue around the toy and later helps in the formation of speech. Since children like to bite on everything that they can get their hands on, many necklaces and bracelets are also specially designed for parents to wear so that their babies have a safe option for chewing.
Teethers are made from different materials such as rubber, silicone plastic and even wood. They come in a variety of colours and shapes to engage the baby and have different textures for the baby's enjoyment. They usually have a round grip like side so that babies can hold onto them easily. They also come in different toy forms such to buy sophie the giraffe. New teethers should be bought for every new baby as safety standards have changed over the years and companies now make teethers with even more nontoxic and better materials. Teethers should be regularly cleaned and should be washed with soap and water.
There are many benefits of teether. They are a good solution to prevent your baby form crying for food while you prepare it. AS suckling is a second nature to babysitters can soothe them in stressful conditions such as getting an injection. Sometimes babies have a hard time sleeping and tether can soothe them into settling down. Teethers are also better alternative for babies to suck on as compared to thumbs or finger which is a bad habit. The drawback of using teethers is that a prolonged use can lead to dental problems and children may become too dependent on them.